What is the Obi and Titi Series?
Obi and Titi is a series aimed to address the lack of diverse children's characters in today's media such as books, education material, animation and games. Through these various forms of media we will provide positive, fun and engaging ways for children to learn about African history and culture and its contribution to early civilisation.
The Adventures of Obi and Titi is our first Chapter book series and was shortlist for Africa's largest literary Prizes "The Nigerian Children's Prize for Literature".  This series is aimed at children of reading age 7 to 10 (Flesch-Kincaid grade level) , but can be read and enjoyed by children of all ages, even parents.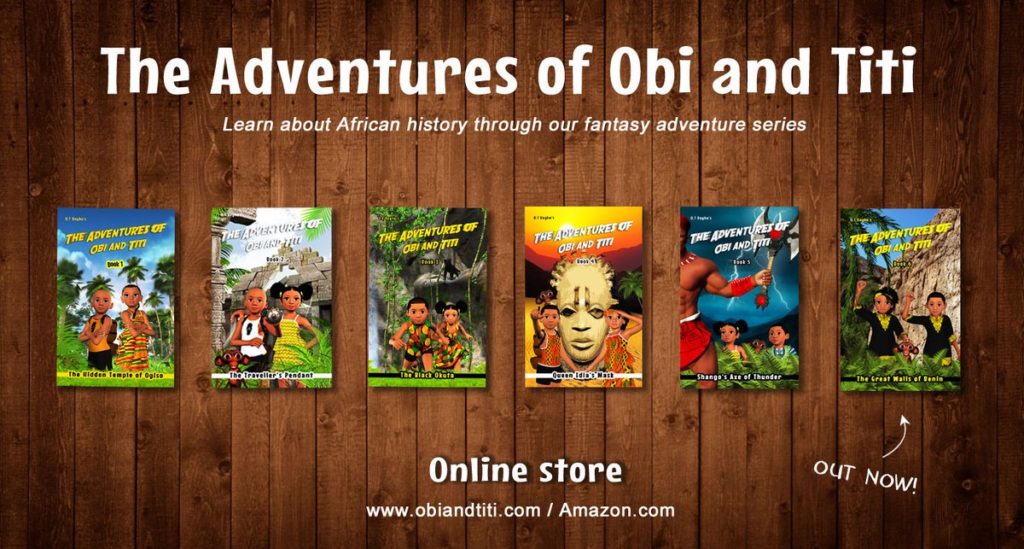 Bringing Obi and Titi Through Audio
We had a great time creating this dramatised version of chapter one from the first book in the Adventures of Obi and Titi series – The Hidden Temple of Ogiso.
Bringing Obi and Titi to Life with Augment Reality
It is always a pleasure seeing children's eyes light up as Obi and Titi sing and dance to Happy Birthday right on top of their birthday card!