Who are the Just Dance Crew?
The Just Dance Crew is part of a larger public health project we have created to help tackle childhood obesity. This project uses 3D animated characters to perform short dancercise (dance + exercise) routines that children can learn and follow. We're using animation because research has shown that children engage more with animated characters and we're using dance as research shows that dance has the following benefits: excellent form of exercise, improves fitness; leads to weight loss; strengthens bones and muscles; is beneficial to mental health; and improves social skills.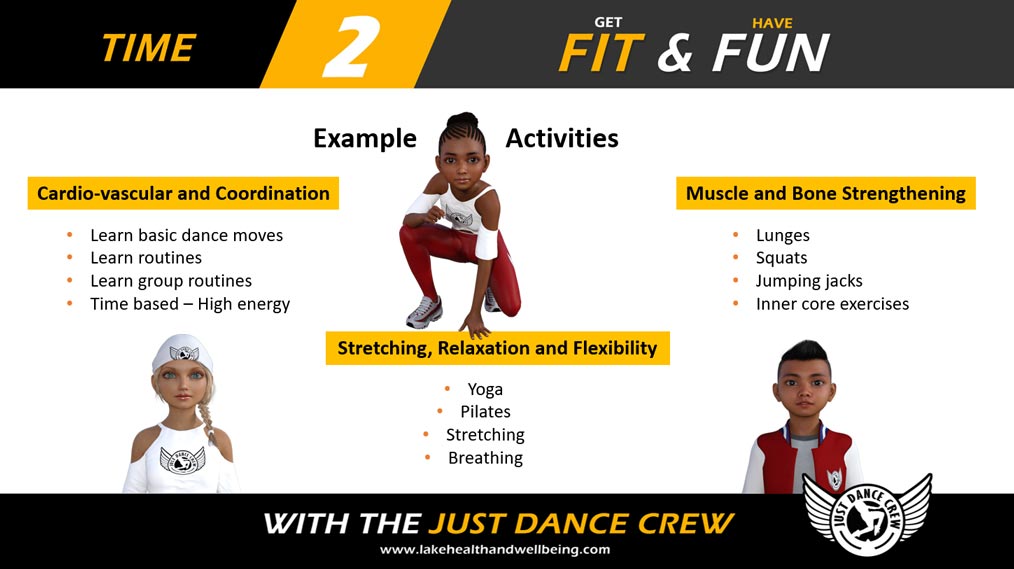 The routines will be 5 to 10 minutes and will focus on cardio-vascular exercise; muscle and bone strengthening; and flexibility and relaxation exercises.  The routines can fit into both the school and home environment. Our approach aligns with the Jamaica Moves which is now aiming to "institutionalize 5-minute physical activity breaks" in schools. Therefore, our resource can be offered to the Jamaica Moves team and other Caribbean islands.
To enhance usage and accessibility the videos will be housed on a Virtual Learning Platform with supporting material for both teachers and parents. Through the learning platform teachers, parents and guardians will be able to evaluate children's progress with respect to their technique, consistency and their recall of the benefits of different types exercise.